Kansas Crop Improvement Association is a not-for-profit, membership-based corporation designated as the official seed and plant part certification agency for the State of Kansas. In addition to seed certification services, KCIA offers networking and educational opportunities, auditing, farm/field inspection, and laboratory testing services for the seed industry and other crop production related businesses.
Headlines
2022 Kansas Seed and Crops Conference February 15-16, 2022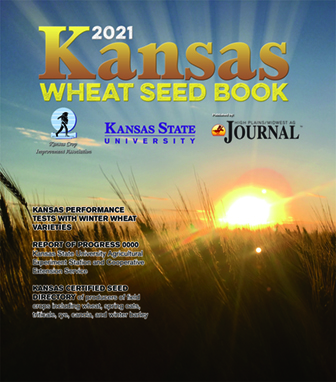 2021 KS Wheat Seed Directory
Fusarium (Head Scab) - Read this to understand more about working with infected seed lots.
2021 ApprovedConditioners - Use this list to find a KCIA-Approved seed conditioner in your area. If a conditioner is not listed here, confirm approved status through our office before allowing them to clean seed for certification.
2021 Bulk Retail Sites - These are additional retail sites approved to sell Kansas Certified Seed.
KSU Extension Agronomy eUpdate - view the latest weekly newsletter from K-State Extension